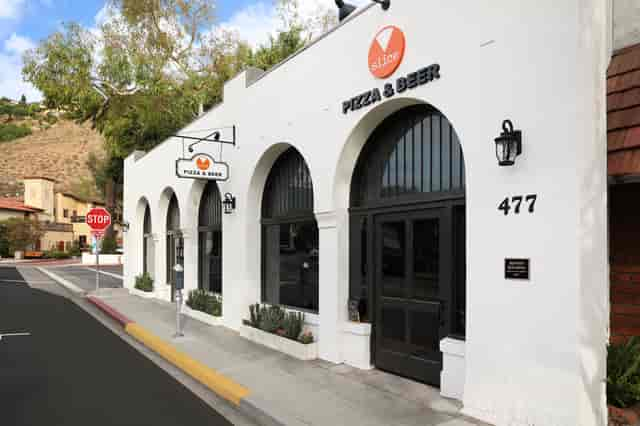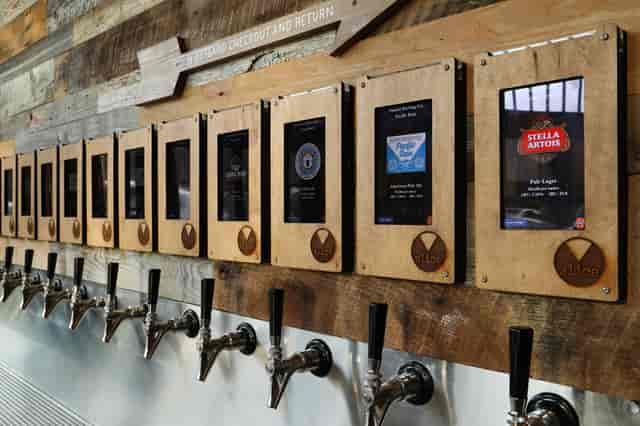 Slice Pizza
Pizza. Beer. Community.
BEER
Our revolutionary self-serve beer system allows you to experience beer in a whole new way. Pour an ounce or enjoy a pint, taste a dozen or stick with a favorite. This cutting edge system allows you to create your own beer experience. Choose from a rotating selection of seasonal beers from our favorite brewers.
beers
COMMUNITY
Slice was inspired by a trip we took to Italy. Everywhere we went, whether it was the rural countryside of Tuscany or the bustling epicenter of Rome, people gathered, people talked, people interacted. And it required so little: a comfortable space and a little commonality. Laguna Beach was originally an artists' colony, and to this day maintains an intellectual vitality that lends itself to neighbors gathering and sharing ideas. Slice nurtures that sense of community. It is a place to unwind, hang out, catch up with your neighbors, and meet new neighbors.
interior